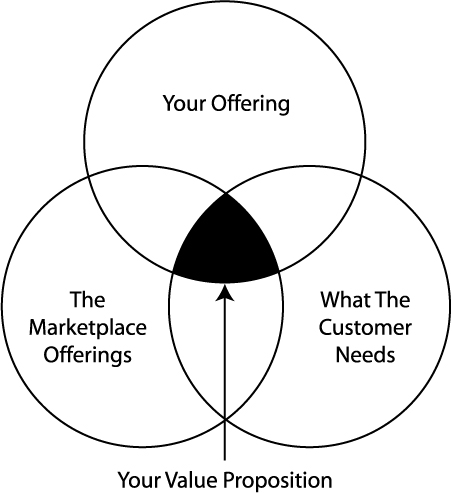 Value Proposition is important for financing
Your value proposition should answer the questions:
why should I buy this product or service?
why should I do anything at all?
A value proposition is a clear and specific statement about the tangible benefits of an offering that should be stated in terms understood and accepted by the target client.
Most of the best value proposition solves the problems for the client and like I said before it is always best to start from your vision and this would transpose to your value proposition.
Of all the assets a company owns, the brand is the single most valuable. The reason is simple; a brand is the only corporate asset that needs to never depreciate.
Every other thing would fall apart (patents would expire, software ages, buildings crumble, roofs leak, machines wear out, and employees leave) but not the brand.
If a brand is well managed it can increase the value of an organisation year after year.
Seldom does this happen.
To be sure, some unfortunate companies (Efritin.com) suffer from scandal or controversy. Most brands have a good run for a few years based on an innovative new product or creative ad campaign.
Then suffer a setback due to a change in management, a bold competitive move, or changing marketplace dynamics.
Example of popular value proposition
See below:
Starbucks: To build the brand one cup at a time, based on three key ingredients: the quality of the coffee, our own retail stores, and selective brand extensions.
The Boy Scouts of America: Consistently delivering the youth experience to a growing membership base.
On the website of the Dangote Group, they do not have a value proposition but rather core values.
However, their vision and mission is profound and I have to mention it because when you look at them, it is everything they do.
Dangote's Vision: To be a world-class enterprise that is passionate about the standard of living of the general populace and giving high returns to stakeholders.
Dangote's Mission: To touch the lives of people by providing their basic needs.
When you actually look at their offering in the marketplace they are dominating their market and touching lives of people by providing their basic needs. It is for this reason, they are extremely successful apart from other complaints.
The Dangote group has a very clear purpose.
Value Proposition and Nigerian Businesses
Many Nigerian businesses do not have a clear purpose.
In fact to be honest with you, most of them are "me too" or copycat businesses with no clear vision.
I would give you an example.
While, I was developing this article, I examined presumable successful companies in Nigeria with regards to those who had a clear dominance and could not find any of them with a value proposition.
It was really bad because when I searched in Google for Konga's value proposition, all I could find was an advert for a human resource to come and be their value proposition expert.
See here: http://www.hotnigerianjobs.com/hotjobs/68488/head-value-proposition-marketing-at-konga-nigeria.html 
I could draw my conclusions that they probably started the company as a "me to." Copying Amazon but unfortunately driving dominance inorganically with promotion and advertisement. This practice is not sustainable.
They are not the only ones, a lot of entrepreneurs write business plans only for one thing getting loans from banks and that is it. Having a vision, mission and a value proposition then a business model and a plan is the only way to sustain success.
Loans, VC funds, etc are all good. They are only part of the mix. If you cannot demonstrate to these entities how you would return their investment and profit. You would not qualify to receive any cash.
Developing a value proposition isn't an easy process for most businesses – however, it is immensely useful. It provides the core of the sales and marketing messages and identifies the target client.
Organisations needs the value proposition to keep being very good at what they are good at and not lose focus.
Invariably, this means that it also shows the management team what they need to focus on.
In summary
When someone asks, "So, what is it you do?" You can hit them right between the eyes. If they are a target client it just might lead to a sale.
Bringing this article back to the crux of the matter. Do you want to expand your business? If you are an entrepreneur or a business, then you need to meet the following requirements:
registered with the CAC – Corporate Affairs Commission in Nigeria
be in operation for a minimum of 3 years
have a clear value proposition
a growth focused company and
have audited accounts.
If you meet only number 1 of the above criteria, send a Whatsapp message to +234 903 915 1191 for a quick confidential chat (remember we would help you with your value proposition).
Call us on +234 903 915 1191 for a quick call on how we can make you to receive financing to expand your business.
You can also contact us in the contact box below and explain to us your unique challenge around accessing funding to grow your business exponentially.